Meet Our Donors
We thank all our planned-gift donors for their generous support. Here are some of their stories.
Mr. Robert N. Nye, II '60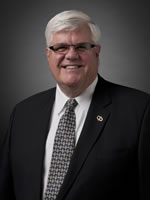 "Dexter School was the single most important influence in my early personal development. It was there that I learned honesty, integrity, sportsmanship, and public speaking skills. Dexter's teachers were the most dedicated and patient educators I have known, and they, along with Headmaster Caswell, helped us boys become successful men.
In the 52 years since I graduated, Dexter has continued to maintain high standards in education. To honor the school that has meant so much to me, I have named Dexter School as a beneficiary in my will, and I hope that you will too. Our membership in the Caswell Society will help provide for Dexter's future and the future of those who attend. I am proud to give back to a school that has contributed to my success. "
Mr. John W. Sears, '42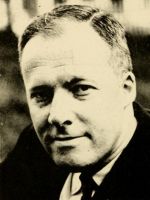 "Dexter School and Francis Caswell played a very large role in creating my wonderful good fortune in winning a Rhodes Scholarship. I'm honored to have helped launch the Planned Giving Program with a gift annuity and I can testify that the School has handled it smoothly and professionally. It would be wonderful to have Dexter colleagues join me in making planned gifts to Dexter.
They will be helping a wonderful school."
Mr. John T. Bottomley, '59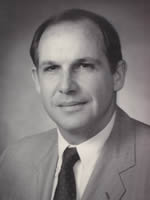 "Headmaster Francis Caswell and my Dexter teachers and classmates have been foundational influences in my life. Mr. Phinney, for example, not only taught my seventh grade class but also served as my mentor during my first job as a teacher and coach at Dexter. Some of my oldest and best friends are former Dexter boys with whom I started school in first grade. It was during my seven years as a Dexter student at the Freeman Street campus that I gained the confidence and independence that would enable me to use the basics skills I learned there — reading, writing, arithmetic, public speaking, citizenship — to chart my life's course. When I have revisited Dexter in recent years, I have been impressed with the School's steadfast commitment to providing students with the sound education and foundation in character building that I received as a boy. The School motto "Our Best Today, Better Tomorrow," still rings true today.
Some years ago I named Dexter School as a beneficiary in my will. I am delighted that the School has chosen to establish The Caswell Society to recognize those of us who have honored the school in this way. Dexter is a special place that has made a difference in a so many lives. I hope that you will seriously consider joining me in making a planned gift and contact the School to discuss how you can help."